Student Media Council
"Students have the unique perspective of being on the ground floor of the campus experience. The things students are prioritizing are always going to be to benefit their peers in the past and future, and never profits." 

-Olivia Loorz, Budget Committee Representative
Student Media Council (SMC) consists of student representatives from fourteen media organizations in print and broadcast. The representatives collectively provide leadership to Student Media and vote on all budgetary decisions with assistance from advisors within Student Media and SOMeCA. There are five distinct subcommittees managed and facilitated by students that prioritize diversity, strategic planning, and democratic budgeting.
| Measure 50 | Measure 34 |
| --- | --- |
| Measure to Increase Student Voice | Sustaining the Student Media Voice |
| Created and passed by students to support the development of student media as a platform for expression, diversity, and authentic journalism. The measure serves the needs of the student body through leadership workshops, programming and development, state-of-the-art equipment, and professional training. | Funds a dedicated team of staff to support every aspect of student media operations. The positions funded by Measure 34 are both advisory and peer-to-peer. These positions ensure the lasting success of student media through equipment and software management, training, and expertise in organizational development. |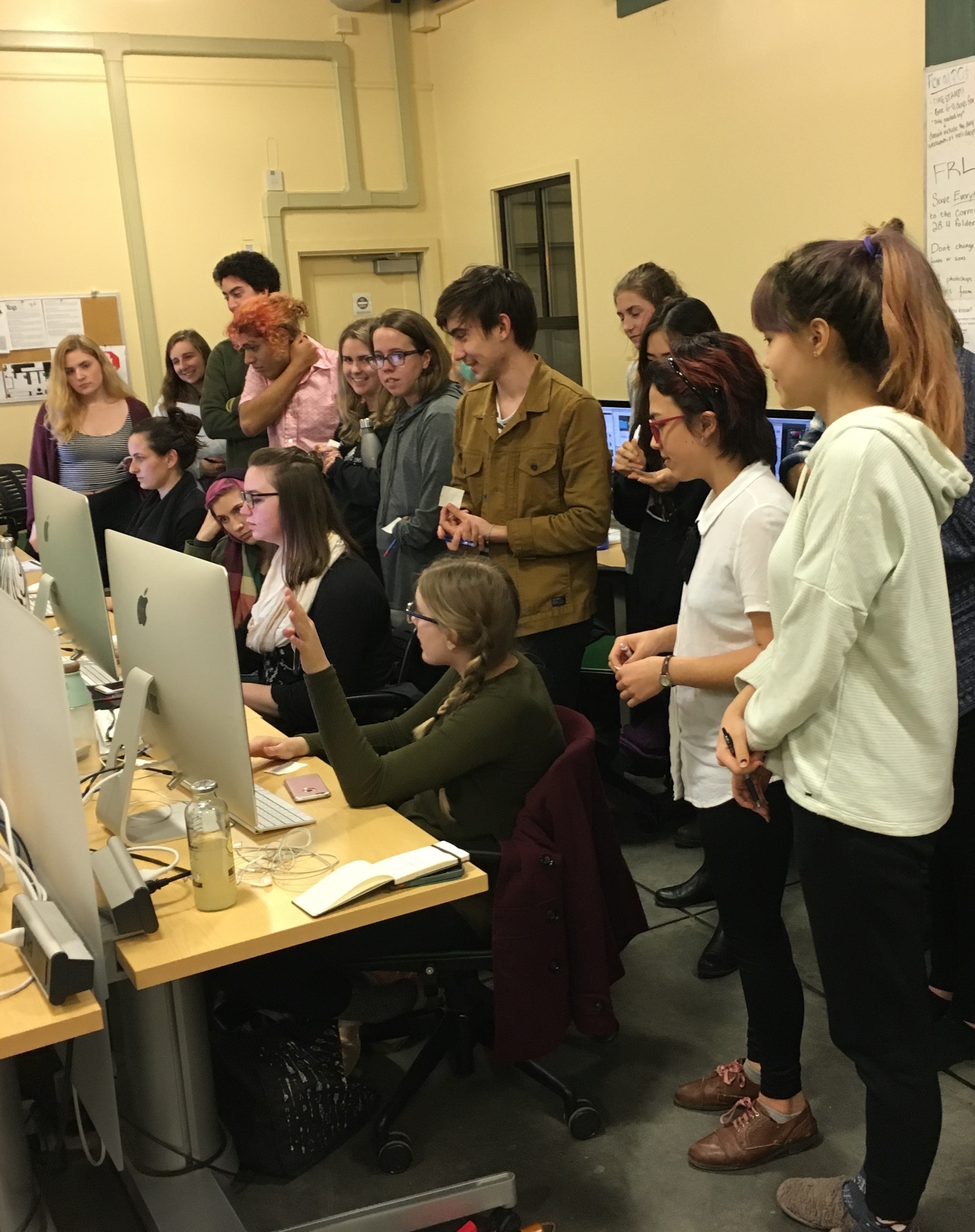 "Student Media Council is full of students who have other students' best interests in mind when making budgetary decisions. The conversations we have about spending money we receive from students are different, we always acknowledge where the money comes from and try to make decisions with students in mind," 

-Weston Gray, Student Media Council Representative
Student Media is a community of students who are dedicated to the expression of student voice. In this creative community, students engage in continuous dialogues to explore topics and mediums and to develop their abilities and skills. Working late into the night, Student Media students create journals, newspapers, films, and videos that express the concerns and experiences of students.
One of the publications of Student Media is City on a Hill Press, a weekly, student-run newspaper that extensively trains student reporters in ethical and quality journalism. Five thousand copies of City on a Hill are distributed to the campus every week. The paper educates the student body on local, national, and global issues. With COVID-19, CHP temporarily moved its publication online to continue serving the student body in this time of digital communication.
Student Media also produces a workshop series every year. The workshops teach students about diversity and media, publication design, and legal and ethical questions pertaining to media production. Facilitators include alumni who are successful media producers as well as a
pro bono
attorney who trains students through legal and ethical scenarios that may arise within media operations.
COVID-19 Response: March 2020, COVID-19 brought student media production to a halt. The Student Media Press Center closed and students and staff sheltered-in-place. Via zoom, students and staff brainstormed ways to continue to write and produce online by developing websites, leading training sessions, and exploring video and podcast options. The SMC also voted to fund emergency purchases of technology and equipment so  students can continue to produce media and keep the student body informed. 
188,665

Print Publications per year

40

Videos created by students per year

200

Unique student contributions to magazines annually

500

Students received technical, legal and financial support through Student Media Council
Future Planning
The SMC has established a multi-year budget to make sure current and future students have support and resources. For example, SMC budget includes allocations to Pilot Programs, Long Term Savings, and Emergency Funds. Pilot programs make innovative projects possible, such as the development of a remote, temporary student newsroom during COVID-19. The Savings Fund sets aside funds each year in preparation for large, one-time costs such as replacing the center's computers. The Emergency Fund ensures operations continue when there is an emergency loss of income or catastrophic damage to media production equipment. 
The many productions that student media organizations create for the campus require state-of-the-art equipment and updated technology. SMC subcommittees  researched and prepared a meticulous 10-Year Plan for the upkeep and replacement of the essential technology needed to support the production of fourteen high quality media organizations, and any new organizations to come.