Students With 
Agency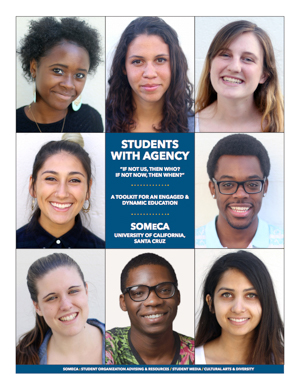 Leadership Toolkit
Transformative leadership — leadership that changes the world — emerges when students are empowered with the skills and opportunities to assess and address the needs and issues their communities face. With these tools, students can transform the world. Find out more here!
Watch»
SOMeCA 
Alumni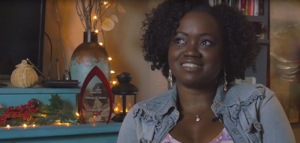 Niketa Calame: Why student organizations?
A Tradition of Transformative Leadership – SOMeCA alumni bring collaborative and purposeful leadership skills to their communities and careers. Today we are honored to feature Ms. Niketa Calame, actress and a diabetes ambassador for the American Diabetes Association. Check back soon for our next featured SOMeCA Alumni!
Watch more alumni speak about their experiences at UCSC!
Watch»
SOAR 
Resources
Below are links to different resources used by SOAR Organizations:
Media 
Resources
Below are links to different resources used by Student Media Students:
Cultural Arts 
Resources
Below are links to different resources used by CAD Students: